Cancelled: Pedals, Pipes and Pizza
When:
2021-01-23T00:00:00-07:00
2021-01-24T00:00:00-07:00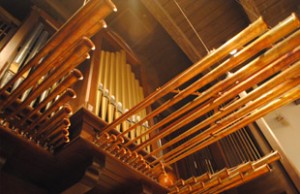 SAAGO's annual event is designed to give middle-high school and adult music students an introduction to the pipe organ and its music.
Attendees get to explore the inner workings of the instrument, and they also receive individual instruction on the organ.
Additional information and a registration form will follow in a later edition of The Cypher.