Positions Available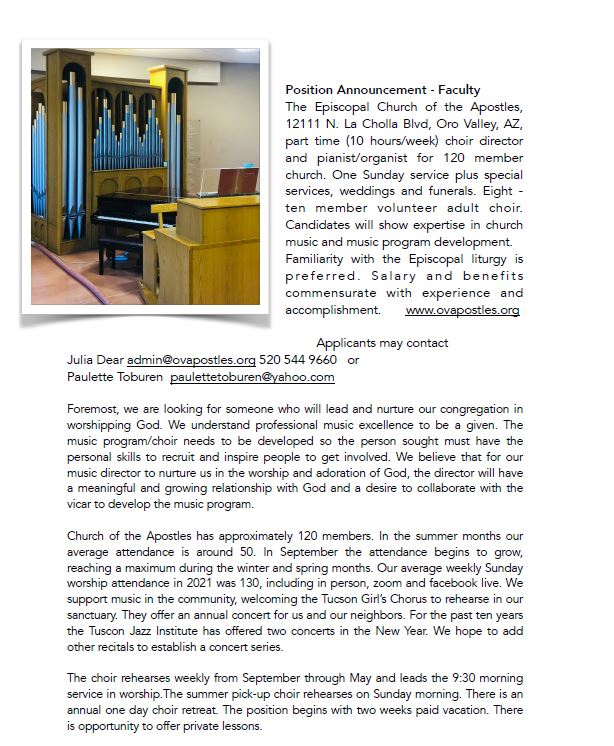 Dayspring United Methodist Church
ORGANIST (part-time, approx. 10 hours): Dayspring United Methodist Church (https://dayspring-umc.org), 1365 E. Elliot Rd., Tempe, Arizona is a progressive church, reconciling congregation, with a vibrant music program. Rodgers electronic organ with 9 sets of pipes. Two Sunday services: 9 am and 10:30 am plus occasional special services. Position starts August 15, 2022. Full job description at https://dayspring-umc.org/staff/part-time-organist/ Submit resume, letter of interest, and contact information for three professional references to sprc@dayspring-umc.org.
Abounding Grace Lutheran (ELCA)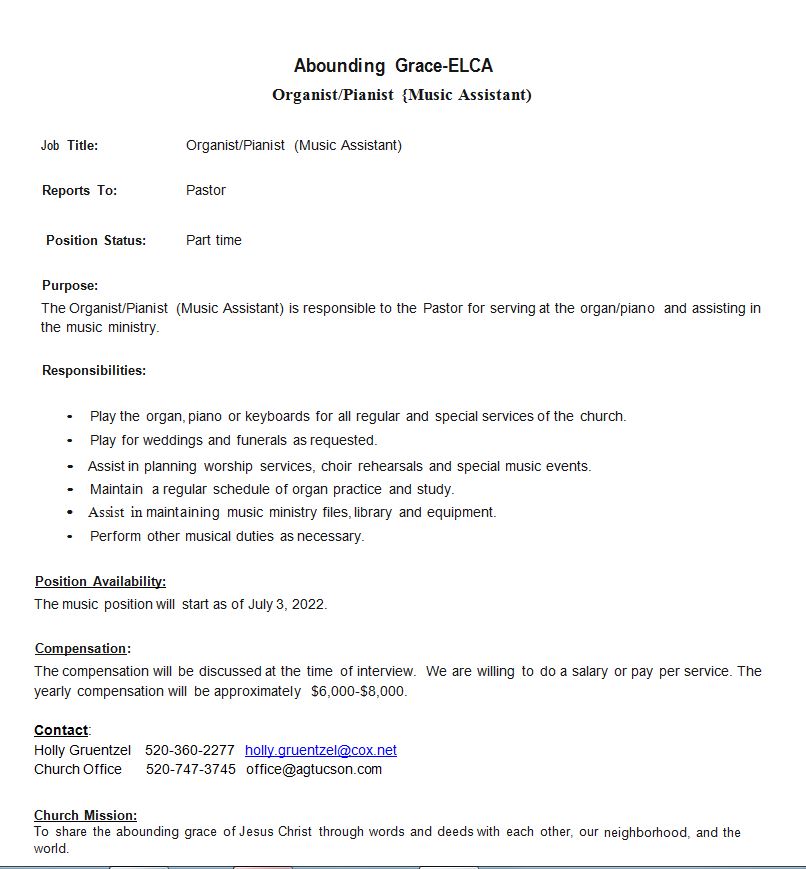 St. Stephen's Episcopal Church
St. Stephen Episcopal Church in Sierra Vista is seeking a new Music Director.
The pipe organ is a 6 rank David McDowell installed in1970, and rebuilt by Michael O'Sullivan in 2008. We had an organ crawl in Sierra Vista and Bisbee awhile back and this was one of the places we visited.
The church is located at:
2750 Cardinal Drive – Sierra Vista, AZ 85635
Applications/resumes should be sent to their Rector, Rev. Allison Cornell. Her email address is on the attached PDF.
[Uupdated: 0902-2022-15:53pm