Events
Nov
1
Sun
Stephen Keyl, Organ – Performs Bach Orgelbüchlein
Nov 1 @ 3:00 pm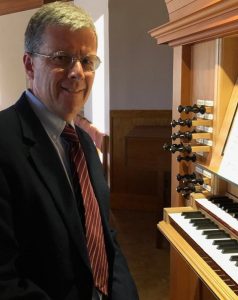 November 1, 3:00 p.m., streamed online from St. Alban's Episcopal Church.
Stephen Keyl performs Bach's Orgelbüchlein. The Orgelbüchlein ("Little Organ Book") is a collection of 45 short settings of Lutheran chorales for the seasons of the church year. Within this small format, Bach gave his creative energy full play, accompanying the chorale melodies with motifs that reflect the meaning of the texts in miniatures of great variety and appeal.
For the November 1 concert:
You can view the concert on St. Alban's Facebook page. You do not need to have a Facebook account. Go to http://www.stalbansaz.org and click on the square with Facebook's "F" icon. Scroll down among the saved videos until you see the image for the concert, click, and watch. Adjust the size of the picture and the volume of the sound to your liking—in addition to your device's internal volume control, the Facebook window has a volume slider at the bottom of the frame.
Nov
15
Sun
SAAGO Showcase Concert – Streamed Online

@ Virtual Zoom Meeting
Nov 15 @ 3:00 pm
This Showcase Concert will be unique in that it will 'showcase' members of the Executive Committee performing on various Tucson church organs.  The performances will be recorded at the various venues and put together seamlessly to create a single Showcase Concert.
Performers include:
Janet Tolman, Christ United Methodist Church, Tucson
David Horr, Catalina United Methodist Church, Tucson
Lars Andersen, Tanque Verde Lutheran Church, Tucson
Raymond Ryder, Desert Skies United Methodist Church, Tucson
Wes Moulton, Valley Presbyterian Church, Green Valley
Jan
23
Sat
Pedals, Pipes and Pizza

@ Trinity Presbyterian Church
Jan 23 @ 10:00 am – 2:00 pm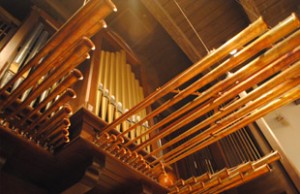 SAAGO's annual event is designed to give middle-high school and adult music students an introduction to the pipe organ and its music.
Attendees get to explore the inner workings of the instrument, and they also receive individual instruction on the organ.
Additional information and a registration form will follow in a later edition of The Cypher.