Events
Aug
31
Sat
In From the Heat – Ilona Kubiaczyk-Adler

@ Catalina United Methodist Church
Aug 31 @ 12:00 pm
All SAAGO members are urged to attend Catalina Methodist's final Summer Siesta Concert on Saturday, August 31.  Guest organist Ilona Kubiaczyk-Adler, organist at Pinnacle Presbyterian Church in Scottsdale, AZ,  will play a varied program of music that includes J.S. Bach, Clara Schumann, Polish composer Feliks Nowowiejski, and Jacob Adler.  Luncheon will be served at 12:00, followed by the concert in the sanctuary.  Donation for the luncheon is $10.00.
Nov
3
Sun
Dedication of Dove of Peace Lutheran Organ featuring Dr. Guy Whatley, Organ

@ Dove of Peace Lutheran Church
Nov 3 @ 3:00 pm
Dedication of new pipe organ built by Pipe Organ Artisan, Tucson, AZ.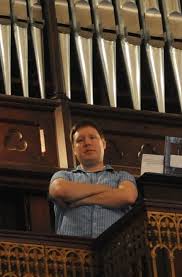 Dr. Whatley is the organist for Camelback Bible Church in Paradise Valley, Arizona, performs as the harpsichordist/organist for the Grammy nominated True Concord Voices and Orchestra.
Whatley's program will explore the new colors of the instrument through a wide-ranging program from Bach to Messiaen, and a new work by Gerald Near for choir and organ will be premiered.
A champagne reception will follow the concert.
Artists rendering of new organ case.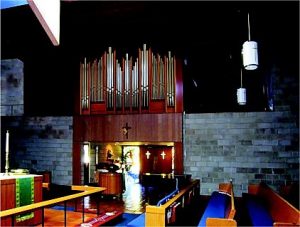 Organ specifications: Dove-of-Peace-Organ-Specs