Christ Church United Methodist
The organ for Christ Church was designed and built by the Schlicker Organ Company, Buffalo, New York, with University of Arizona Professor of Organ Roy Johnson serving as consultant. It consists of 41 ranks and 2,211 individual pipes. These voices are playable on a console of 3 manuals and pedal.
Slider chests are employed to attain good pipe speech. The actual voicing of the pipes is done in the classic manner with little or no nicking of the languids. This allows the pipe speech and tone to be clean and clear and permits the organ to have brilliance and power without being oppressively loud.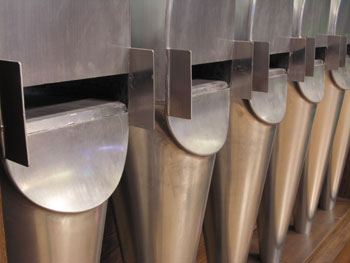 The materials used in the manufacture of the organ include oak for the console and visible casework, cherry and poplar for the wood pipes, poplar for all wooden parts of the instrument, tin and lead for the metal pipes. The large metal pipes are made of pure annealed zinc. Other pipes contain metal of 40–75% tin, depending on the type of stop.